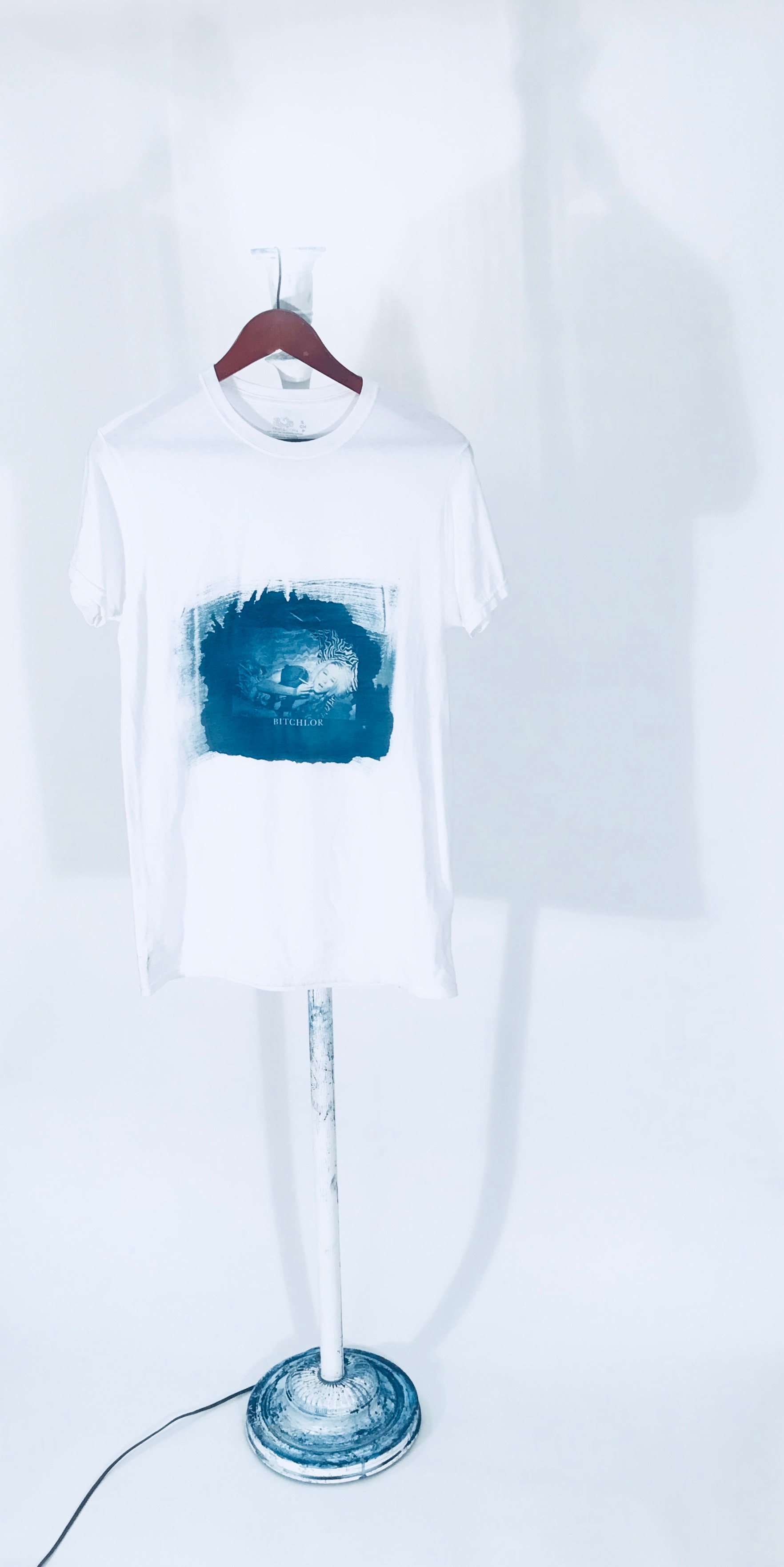 Bitchlor Tee
Custom cyanotype t shirt size MEDIUM IN MENS.
Made by me,
Cyanotype is a photographic printing process that produces a cyan blue print. Engineers used the process well into the 20th century as a simple way to produce copies of drawings, referred to as blueprints. The process uses two chemicals: ferric ammonium citrate and potassium farrycianide.
If you have a request for something for a piece of clothing you would like to have made, please feel free to email me.
I usually make clothing based on my photography.